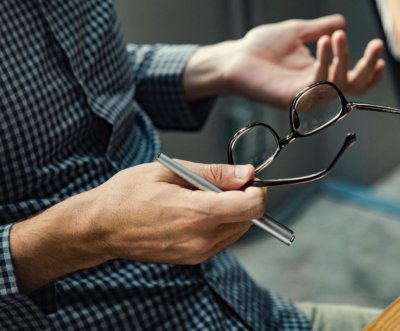 Passion for Innovation and Big Ideas
From the services we offer our residents to the technology we select for our business, we're committed to market-leading solutions.
Innovation that maximizes value and our residents' living experience
Examples of ways we currently, or are looking to, innovate at some of our properties.

Package Delivery Solutions
Some of our properties receive over 350 deliveries per day. Package lockers – indoor, outdoor, temperature-controlled – with automatic notification alerts makes the delivery, storage and pick-up process as painless as possible.

Flex Units
Floorplans can be customized based on the needs and desires of our residents.

On-Demand Car Sharing
We've introduced Zipcar spaces at some of our properties.

AI Customer Service
A resident is trying to contact the property management staff or a prospective resident is trying to set up an appointment, but it's after hours or our on-site staff is busy with another resident. How can we be responsive in a cost-effective manner? We are in the early stages of assessing artificial intelligence voice recognition technology that will respond to incoming phone calls when our team can't. This approach provides an interactive solution where we have more control over the experience versus using the services of a call center and for a fraction of the cost.

Smart Home Technology
Several of our new development projects incorporate components of smart home technology. Some key smart home features that draw increased leasing traffic and have the potential for generating cost savings: smart thermostats, smart door locks, smart security video monitoring, smart lighting and virtual personal assistants. The exciting challenge is finding a cost-effective way to implement smart home technology in older assets.

Convenient Ridesharing
Uber and Lyft designated pick-up locations creates efficiency for our residents and minimizes traffic congestion around our properties.

Short-Term Rentals and Corporate Units
We've partnered with large corporations and short-term rental providers in certain areas to gain access to different resident types – additional demand from these newly accessed resident pools help maximize occupancy and reduce vacancy losses.

Flex Parking
We have allocated under-utilized parking spaces at some of our urban properties to be marketed and managed as short-term rental spaces, helping to maximize parking usage – while our properties still have parking.
Cybersecurity
Securing Berkshire from cyber threats is an organization-wide effort.
We are committed to ensuring the security and confidentiality of sensitive personal information we have in our possession, whether this information comes from our investors, residents, vendors, business partners or team members. Our cybersecurity program implements several layers of safeguards to counter against the potential loss or inappropriate disclosure of confidential information.
Information Technology Infrastructure
Annual Risk Assessment
Data Loss Prevention Plan
Security Awareness, Training and Education
Incident Response Plan