Ongoing monitoring of paper usage and paperless processes in corporate operations
Ongoing monitoring of water bottle consumption
Partnership with Building Impact
Transportation Benefits​

Corporate Operations Sustainability Initiatives

Ongoing monitoring of paper usage and paperless processes in corporate operations
Ongoing monitoring of water bottle consumption
Partnership with Building Impact
Transportation Benefits​

BerkshireGIVES - provides employees with outreach and volunteering opportunities in local communities
Professional Associations - Berkshire team members volunteer their time to serve in leadership positions in real estate industry professional associations
50/50 Match Programs - Provides financial resources to charities and community groups through corporate match incentives

Social Responsibility

BerkshireGIVES - provides employees with outreach and volunteering opportunities in local communities
Professional Associations - Berkshire team members volunteer their time to serve in leadership positions in real estate industry professional associations
50/50 Match Programs - Provides financial resources to charities and community groups through corporate match incentives

Create a vibrant employee culture and support network through:

Corporate committees, including:  Culture & Innovation Committee and the Diversity & Inclusion Committee
Diversity and inclusion initiatives
Health and wellness programs
Flexible work hours and work-life balance
Employee intranet pages
Employee crisis fund

Foster continual education and recognition through:

Employee-focused awards, recognition, and shout-outs
Personal financial management courses
Talent management (selection, development, performance management and succession)
Continuing education opportunities, career path programs, and mentoring programs

Create opportunities to welcome employee feedback via:

Culture and engagement surveys
Company-wide town hall meetings

Culture of Inclusion

Create a vibrant employee culture and support network through:

Corporate committees, including:  Culture & Innovation Committee and the Diversity & Inclusion Committee
Diversity and inclusion initiatives
Health and wellness programs
Flexible work hours and work-life balance
Employee intranet pages
Employee crisis fund

Foster continual education and recognition through:

Employee-focused awards, recognition, and shout-outs
Personal financial management courses
Talent management (selection, development, performance management and succession)
Continuing education opportunities, career path programs, and mentoring programs

Create opportunities to welcome employee feedback via:

Culture and engagement surveys
Company-wide town hall meetings

Monitoring property-level water consumption through monthly benchmarking of water user and cost in ENERGY STAR Portfolio Manager for all Berkshire properties
Ongoing water audits for high water user properties and/or properties experiencing a significant increase in water consumption
Implementing operational water efficiency best practices as detailed in our BerkshireTHRIVE Property Checklist
Installing water efficient products and appliances
Incorporating landscape planning that utilizes irrigation timers, native or drought resistant plants, and drip irrigation
Use of reclaimed water for irrigation
Monitor property-level electricity and natural gas consumption along with associated greenhouse gas emissions through the monthly benchmarking of energy use and cost in ENERGY STAR Portfolio Manager for all Berkshire properties
Obtain energy and/or lighting audits for high energy use properties and/or Nest Learning Thermostats in apartment units to monitor and optimize energy consumption
Implementing operational energy efficiency best practices as detailed in our BerkshireTHRIVE Property Checklist
Installing energy efficient products and appliances
Monitoring vacant apartment units to ensure that energy is not being used unnecessarily while the unit is not occupied

Conservation/Consumption

Monitoring property-level water consumption through monthly benchmarking of water user and cost in ENERGY STAR Portfolio Manager for all Berkshire properties
Ongoing water audits for high water user properties and/or properties experiencing a significant increase in water consumption
Implementing operational water efficiency best practices as detailed in our BerkshireTHRIVE Property Checklist
Installing water efficient products and appliances
Incorporating landscape planning that utilizes irrigation timers, native or drought resistant plants, and drip irrigation
Use of reclaimed water for irrigation
Monitor property-level electricity and natural gas consumption along with associated greenhouse gas emissions through the monthly benchmarking of energy use and cost in ENERGY STAR Portfolio Manager for all Berkshire properties
Obtain energy and/or lighting audits for high energy use properties and/or Nest Learning Thermostats in apartment units to monitor and optimize energy consumption
Implementing operational energy efficiency best practices as detailed in our BerkshireTHRIVE Property Checklist
Installing energy efficient products and appliances
Monitoring vacant apartment units to ensure that energy is not being used unnecessarily while the unit is not occupied

Tracking and reporting on walk, bike and transit scores for Berkshire properties
Using electric golf carts for property tours and maintenance
Providing alternative transportation options at our properties, such as:

Electric car charging stations
Bicycle storage and repair stations
Zip car or sharing access
Uber and Lyft pick-up locations
TransitScreens or information on transit routes and schedules in building lobbies
Video conferencing capabilities for teleworking

Transportation

Tracking and reporting on walk, bike and transit scores for Berkshire properties
Using electric golf carts for property tours and maintenance
Providing alternative transportation options at our properties, such as:

Electric car charging stations
Bicycle storage and repair stations
Zip car or sharing access
Uber and Lyft pick-up locations
TransitScreens or information on transit routes and schedules in building lobbies
Video conferencing capabilities for teleworking

Monitoring property-level waste and recycling rates through monthly benchmarking of waste production and cost in ENERGY STAR Portfolio Manager for all Berkshire properties
Purchasing materials with recycled content including:

Recycled or biodegradable paper products including copy paper, paper towels, coffee cups, and bathroom tissue
Carpet that is recyclable and/or made from recycled materials upon need for carpet replacement

Implementing waste management best practices as detailed in our BerkshireTHRIVE Property Checklist including:

Securing recycling services from waste vendors and including recycling bins in offices and common areas
Engaging Cass Information Systems to right-size waste management services
Hosting on-site electronics recycling events for residents
Recycling CFL lightbulbs as part of lighting procurement efforts

Waste Management

Monitoring property-level waste and recycling rates through monthly benchmarking of waste production and cost in ENERGY STAR Portfolio Manager for all Berkshire properties
Purchasing materials with recycled content including:

Recycled or biodegradable paper products including copy paper, paper towels, coffee cups, and bathroom tissue
Carpet that is recyclable and/or made from recycled materials upon need for carpet replacement

Implementing waste management best practices as detailed in our BerkshireTHRIVE Property Checklist including:

Securing recycling services from waste vendors and including recycling bins in offices and common areas
Engaging Cass Information Systems to right-size waste management services
Hosting on-site electronics recycling events for residents
Recycling CFL lightbulbs as part of lighting procurement efforts

Continually evaluating and updating the Berkshire Enterprise Risk Management Plan which evaluates the frequency of financial, hazard, operational, and strategic risks and their impact on company earnings
Implementing Disaster Recovery Plans for corporate operations and all Berkshire properties that identifies necessary measures to prevent extended service outages and encourages life safety
Maintaining recovery and backup systems for all internal I.T. platforms
Ensuring remote operational capabilities
Reviewing asset location (power grid)

Resilience

Continually evaluating and updating the Berkshire Enterprise Risk Management Plan which evaluates the frequency of financial, hazard, operational, and strategic risks and their impact on company earnings
Implementing Disaster Recovery Plans for corporate operations and all Berkshire properties that identifies necessary measures to prevent extended service outages and encourages life safety
Maintaining recovery and backup systems for all internal I.T. platforms
Ensuring remote operational capabilities
Reviewing asset location (power grid)

Maintaining a smoke-free environment in designated Berkshire locations
Distributing and analyzing annual resident satisfaction surveys, reviewing results with property management teams, and implementing program improvements based on feedback
Communicating to residents about sustainable property features or amenities
Sharing information with residents about alternative transportation sources including car sharing, walking, or transit options via brochures, TransitScreens, or other visual resources
Displaying LEED or ENERGY STAR sustainability certifications in property lobbies and online materials
Providing residents with opportunities to learn about sustainability, improving their wellness, and feeling connected to their community by:

Hosting fitness classes, happy hours, sustainability education sessions, or other social events
Informing residents about local community events

Purchasing environmentally and health-friendly maintenance materials including:

Green Seal certified green cleaning supplies
Low or no VOC paints and primers

Resident Engagement and Wellness

Maintaining a smoke-free environment in designated Berkshire locations
Distributing and analyzing annual resident satisfaction surveys, reviewing results with property management teams, and implementing program improvements based on feedback
Communicating to residents about sustainable property features or amenities
Sharing information with residents about alternative transportation sources including car sharing, walking, or transit options via brochures, TransitScreens, or other visual resources
Displaying LEED or ENERGY STAR sustainability certifications in property lobbies and online materials
Providing residents with opportunities to learn about sustainability, improving their wellness, and feeling connected to their community by:

Hosting fitness classes, happy hours, sustainability education sessions, or other social events
Informing residents about local community events

Purchasing environmentally and health-friendly maintenance materials including:

Green Seal certified green cleaning supplies
Low or no VOC paints and primers
Our Partnerships
We have partnered with internationally-recognized organizations to connect with industry experts, expand our resources and share our knowledge and best practices.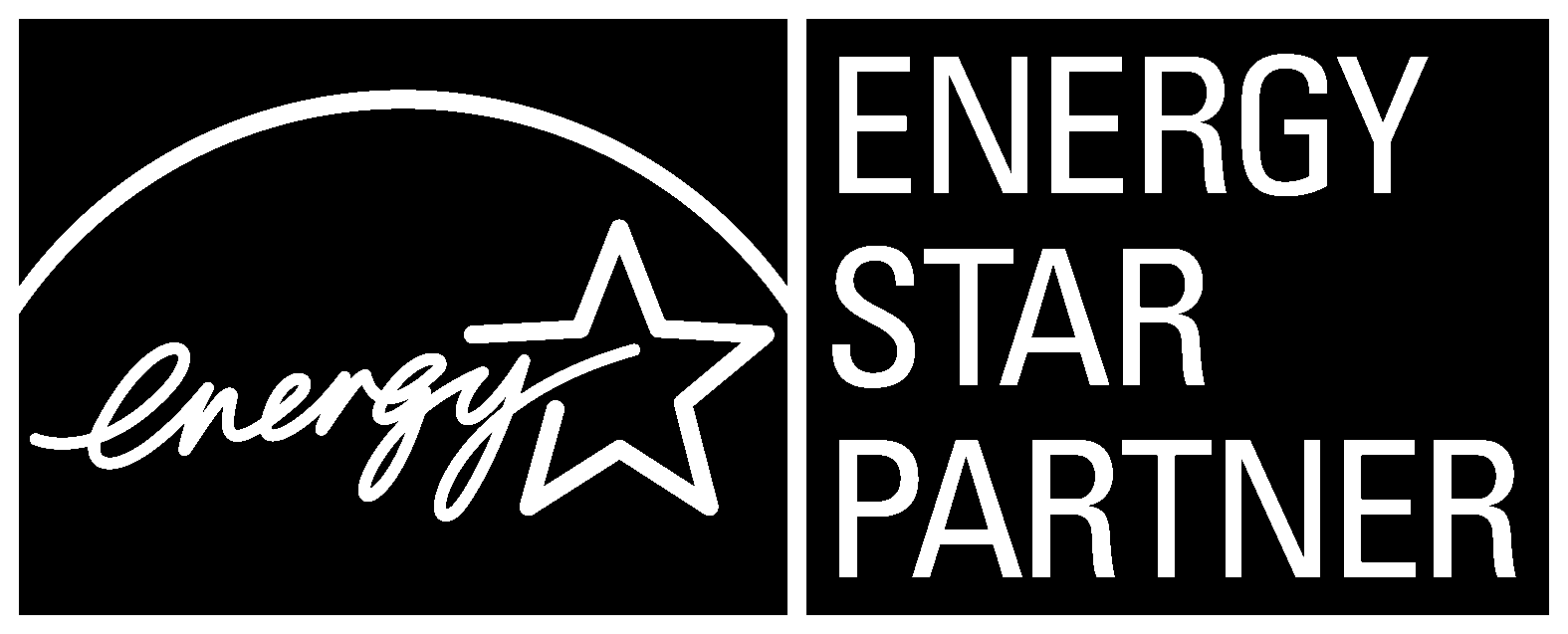 ENERGY STAR Partner®
With this partnership Berkshire joins ENERGY STAR as a Partner, and makes a fundamental commitment to help protect the environment through the continuous improvement of our energy performance. We believe that an organization-wide energy management approach will help enhance our financial health and aid in preserving the environment for future generations.

Better Buildings
Better Buildings is an initiative of the U.S. Department of Energy (DOE) designed to improve the lives of the American people by driving leadership in energy innovation. Through Better Buildings, DOE partners with leaders in the public and private sectors to make the nation's homes, commercial buildings and industrial plants more energy efficient by accelerating investment and sharing of successful best practices.
Our goal is to optimize energy efficiency and water conservation by monitoring consumption in ENERGY STAR Portfolio Manager®, purchasing efficient products and appliances, and employing operational best practices. We reduce waste by tracking production and recycling rates, implementing waste management best practices, and purchasing recycled content and zero waste materials.
We have established performance targets to monitor our progress.  By 2025, we strive to achieve a 10% reduction in energy, greenhouse gas emissions, and water and a 20% waste diversion rate.  Performance is measured from a 2015 baseline to the 2025 target.
of our properties are monitored for waste performance and receive third-party waste assessments.

of our properties track their utility use and cost in ENERGY STAR Portfolio Manager.

of our properties are green-certified in LEED or National Green Building Standard (NGBS).
Sustainability by the Numbers
We promote sustainable living in all of our communities through energy efficient housing, water conservation, recycling programs, eco-friendly transportation options and other opportunities that support our environmentally-conscious living philosophy.
Our Team
The BerkshireThrive team includes representatives from each area of the firm, subject to the approval of the Chief Executive Officer, including the following:
Portfolio Management
Property Operations
Investments
Portfolio Reporting & Analytics
Human Resources
Information Technology
Research
Construction & Development Services
Training & Education
Legal, Compliance & Risk Management
Business Development
National Real Estate Service