Overview
A Formula For Consistent Growth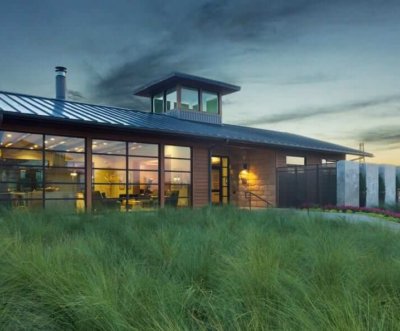 Overview
A Formula For Consistent Growth
Our experienced team is united by a singular purpose: To invest in thriving communities-now and for generations to come. For over one half of a century Berkshire has taken a vertically integrated approach to managing residential real estate assets.
Sector Focused Approach to Investing
We have focused on residential housing sectors in the U.S. since 1966, managing through multiple economic cycles. We believe our strategic, sector-focused approach has the greatest likelihood of generating consistent returns and creating long-term value for our investors. At Berkshire, we're diligent about every investment we touch.
As residential sector specialists, we have the expertise and robust track record to invest across the risk spectrum in both equity and debt in both private and public markets. Berkshire's sector-focused investment approach is characterized by:
Deep Investment Experience, Relationships and Local Market Expertise
Vertical Integration
Dedicated Property Operations
Commitment to Innovation and Sustainability
In-House Market Research
The Berkshire Scope
Within the residential housing sector, Berkshire has experience in market rate apartments, workforce housing, active adult communities, senior housing, student housing and manufactured housing. Each sector has its own diverse set of opportunities, expected returns and levels of risk. We deploy capital into these subtypes through both equity and debt investments.
Investment Strategies Built
with Agility and Vision
With over one half of a century of experience as an owner-operator in the dynamic residential real estate market, we know what it takes to thrive. That's why we've built, and continually fine-tune, strategies that are adaptable to changing market environments and bolstered by impeccable client service, open and honest discussions and a high-touch approach.
Berkshire offers a breadth of investment solutions, providing access to a strategically-diversified allocation to the U.S. residential housing sector. We provide innovative investment solutions across the risk spectrum and throughout the capital stack through commingled funds and separately managed accounts.