Berkshire Residential Investments is an investment management company specializing in U.S. residential real estate.
We take an integrated approach to investment management, which means we not only manage our clients' portfolios, but we also handle everything from acquisitions to property operations in-house. With a client base that spans the globe, we're striving to build a better future for millions.
Our Culture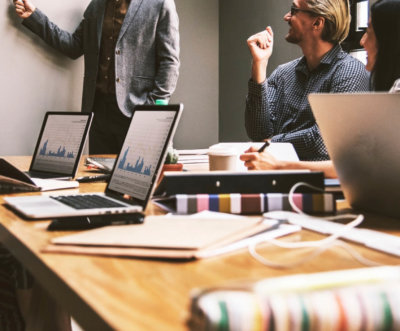 Our Culture
At Berkshire, we take a team-based approach to business—and it shows in our culture. Collectively, our team strives to create an environment with an entrepreneurial spirit, culture of expertise, and above all, a people-first approach that prioritizes respect and excellence for our investors and our colleagues.
At Berkshire we work hard, we develop talent from within, we honor the balance between work and life, and we are committed to generating value for our team, our business, and our investors. If this sounds like you, then come join our legacy of experts who thrive on realizing big ideas, discovering new opportunities, and celebrating our successes together.
Read our Reviews
Read our Reviews
We think Berkshire is a great place to build a future and where you can have fun doing it. But, don't just take our word for it.
We invite you to read our employee reviews on Glassdoor, and see for yourself!
Our Colleagues Say It Best
"What makes Berkshire both unique and successful is the dedication, creativity and drive from every single team member to be the best not for ourselves but for our clients and residents."

David Olney

Chief Executive Officer

"I first joined Berkshire as a receptionist, and now I'm our general counsel and CCO. My colleagues and I joke about my meteoric rise, but it also really says a lot about the opportunities that exist here."

Mary Beth Bloom

Managing Director | General Counsel, Chief Risk Officer

"Having spent nearly 2.5 decades in multifamily real estate, I can honestly say that Berkshire has created the "secret sauce" we all look for in an organization. Simply put, Berkshire understands the value in its people and works tirelessly to create a culture unlike any other in the industry."

Thomas Rucker

Managing Director | COO Property Management, Development & Construction Operations

"I love working at Berkshire! I've been in the industry for 24 years and Berkshire is the best company I've ever worked for: I am appreciated, heard, and valued, and have the tools and support to keep my community thriving."

Jessica Thomas

Senior Property Manager

"Berkshire follows a set of core values that I believe in and follow daily. Berkshire provides real personal development opportunities; without the support of this company and this family, I would not have been named the National Apartment Association Community Manager of the Year in 2014."

Bradley Roschyk, CAM, CAPS

Training Director
Integrity

We never compromise on treating people with respect, and we do business by doing what's right.

Trust

Drawing on over five decades of experience, our clients count on us for expert guidance and unprecedented value.

Respect for Others

We take a people-first approach that prioritizes diversity and equal opportunity.

Stewardship

From our fiduciary responsibility to our clients to our human responsibility to our planet, we are unwavering guardians of what matters most.

Commitment to Excellence

Unwilling to accept the status quo, we are battle-proven and constantly pushing ourselves to new heights.
Health & Happiness
We value total health and wellness for each of our team members, which is why we also offer a number of programs and incentives that promote physical, mental, financial, and behavioral wellbeing both within and beyond the workplace.
Physical Wellbeing

Gym membership reimbursement
Fitness challenges from Wellable
"MotivateMe" health incentive program from Cigna
Flu shot clinics
Reimbursement for 5k registrations, marathons, road races, etc.
Medical (three unique plans for varying lifestyles), Dental, Vision and Pet Insurance
Business travel and accident insurance
Life insurance/AD&D
Voluntary life, AD&D STD, LTD

Mental Wellbeing

Stress management
Flexible work arrangements
Various leave options
Team member assistance program (EAP)
Back-up dependent care services
Continuing Education

Financial Wellbeing

401(k) knowledge meetings
First-time homebuyer seminar
College savings seminar
SmartDollar – Debt-Free Saving Program

Behavioral Wellbeing

Social hours with peers, residents, and investors
Committee and focus group participation
Service anniversary celebrations
Town hall meetings
Culture surveys
Learn & Earns – Education Topic Meetings

Philanthropic Opportunities

In-office volunteering
Group volunteer opportunities
50/50 donation matches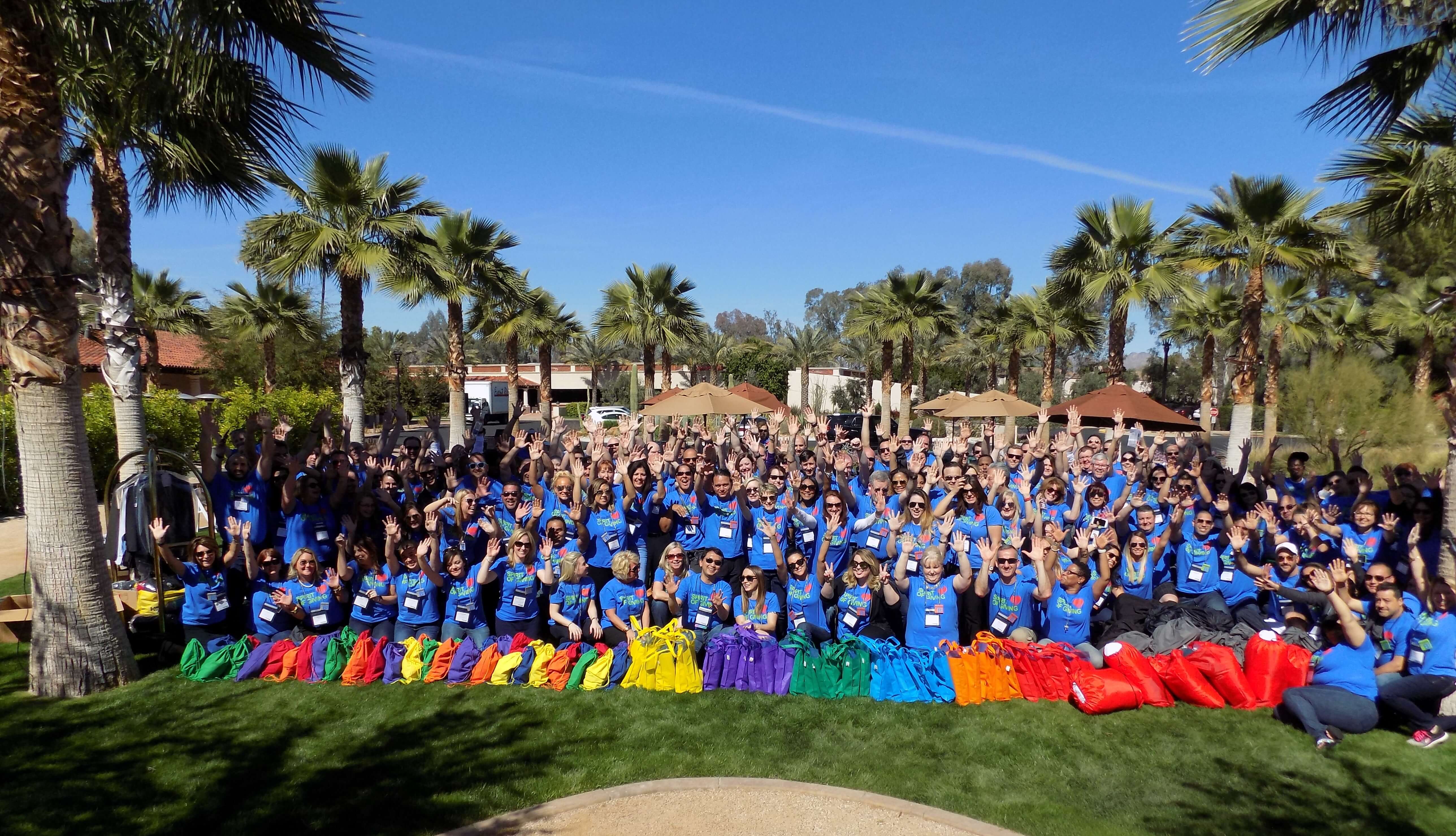 Hiring Process
We follow a transparent three-step process in hiring new team members. Here's what you can expect when you apply to Berkshire:
Apply online

Complete an online application for an open role that meets your interests and professional background.

Chat by phone

If we find your skills to be a match for our needs, then we will reach out to you to conduct an initial phone interview.

Interviews: In-person and video

If we feel there is a possible fit, then we will invite you to meet in-person or via video with the hiring manager, an HR representative, and perhaps more members of the Berkshire team.
Diversity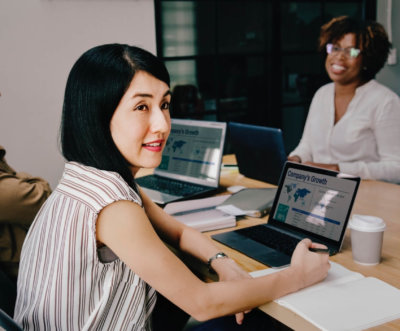 Diversity
As a company with operations throughout the U.S. (and partners across the globe), we value diversity and collaboration. Berkshire is committed to providing equal opportunity in all practices, including employees and applicants for employment. We ensure that decisions affecting employees are made without regard to their race, color, creed, national origin, age, disability, gender, gender identity, sexual orientation, or any other protected status.
Policy Details

This policy is administered in accordance with state and federal laws (including but not limited to Title VII of the Civil Rights Act of 1964, as amended, Age Discrimination in the Employment Act of 1967, as amended, Equal Pay Act of 1963, as amended, Americans with Disabilities Act of 1990, as amended) and all other applicable state or local law prohibiting discriminatory acts. Every Berkshire team member is expected to participate in and actively support our Equal Employment Opportunity Policy, from our investment professionals to our on-site property managers and supervisors.

Downloads
Berkshire Internship Program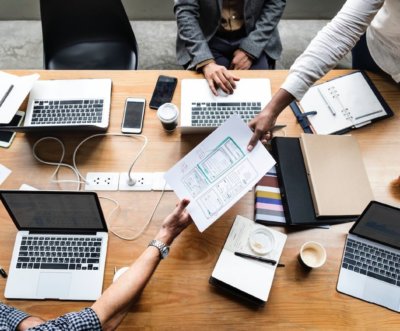 The deadline to apply is January 1 each year
Berkshire Internship Program
Developing a passion for business and real estate starts early, and we're committed to fostering the next generation of operator-investors through our undergraduate internship program. Each summer, we host interns throughout the country for a 10 to 12-week program beginning in May in the following locations: Boston, MA; Atlanta, GA; Dallas, TX; Baltimore, MD; and San Francisco, CA.
Open Positions
If you're looking for a career that's challenging, thought-provoking, and rewarding, you've come to the right place. See what positions are currently available, and apply today to join a legacy of expertise in our dedicated, people-first culture.